Freedom to Operate (FTO) or Right to Use research


The Freedom To Operate (FTO) (also known as Patent Clearance or Right to Use), is conducted to determine if the user has "clearance" or the "right to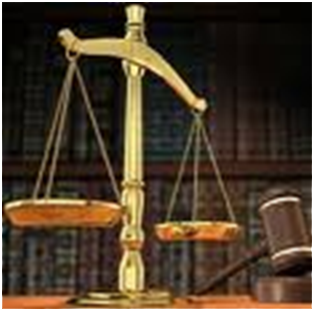 use", make, or sell, an inventive concept. Clearance is established when the patent has not expired or otherwise infringes. The search is done prior to bringing a product/technology into the market. The search also establishes potentially unexploited market and where the inventor can use, market, sell or license the invention. The objective is to understand what exists in the public domain , is free to use, and also to set your rights from the competition.
This evaluation is typically used to minimize risk associated with bringing a new invention / technology / product to market without violating or infringing upon the intellectual property rights of others. Since IP rights are specific to different jurisdictions, a FTO search or patent clearance is limited to countries where the client wants to operate, manufacture, sell and commercialize a product.
The Freedom To Operate study is typically conducted by identifying active patents or patent application publications which could pose as commercial barriers in the jurisdiction targeted for the manufacture, sale, use or export of the proposed product.
The Right to Use research also includes evaluating any component parts of your technology which may affect your manufacturing process. It may be that a component part of your technology may infringe upon someone else's patent. Therefore, the FTO study could serve as an effective risk assessment tool evaluating the commercialization potential of a given product at a given time, and within a given jurisdiction. If your technology does include protected component parts, you may seek legal guidance to assist in re-designing around the patents, banishing your marketing plans, make licensing arrangements, or other strategic opportunities to prevent your potential infringement. This allows for developing strategic business guidelines and financial planning decisions.
Our patent research team first develops an in-depth understanding of the product features and then conducts a detailed patent search for identifying active patents or patent application publications that map on to the similar product features as your technology. The claims of the identified active patents or patent application publications are then analyzed carefully for potential infringement by the product features.
You will receive copies of the information obtained from the right to use / clearance search / freedom to operate analysis. With this information in hand, you can plan strategically within known parameters. You may choose to obtain a formal written legal opinion by your attorney stating you are free to operate, manufacture, or sell your technology in the new geography without anticipated infringement; or use it to assist with any potential legal services which may be needed to change or protect your technology.
Also depending on the results obtained, further research may be necessary to completely analyze any potential infringements, including if any infringement found, was found to be in a current and viable patent, or an expired patent which may allow a window of opportunity for you. A thorough infringement analysis may also be necessary depending on your business goals.
Caduceus Technology Partners research team, provides these detailed research findings for you, cost efficiently, so that you may have access to the same detailed studies, as major corporations.